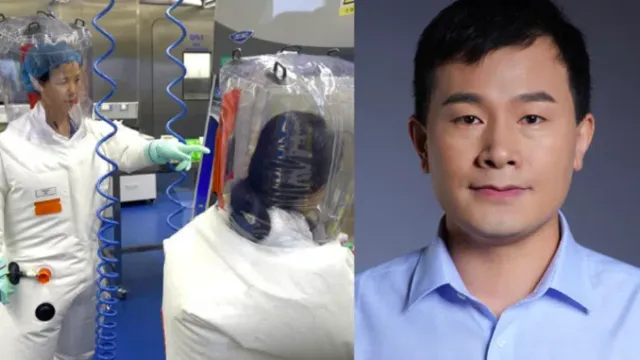 Wuhan Virologist Admits COVID Was Engineered As a Bioweapon. A senior researcher from China's Wuhan Institute of Virology has blown the whistle on the origins of the Covid virus, admitting the U.S. taxpayer-funded lab "engineered" the COVID-19 virus as a "bioweapon."
Wuhan researcher Chao Shan made the bombshell claim during an interview with Asian News International (ANI) reporter Jennifer Zeng.
Shan, also known as Shao Chao, provided Zeng, a member of the International Press Association, with first-hand information and unique insights about the role played by Anthony Fauci and the Chinese Communist Party (CCP).
Zeng gave a thorough account of Shan's "explosive admission" and called Shan's claims "shocking" and "astonishing."
According to Shan, the Wuhan lab's task was to identify the coronavirus strain that would be most useful for spreading among various species, including people.
He claimed that in 2019 his supervisor in Nanjing City gave him four coronavirus strains so he could determine which was the most potent and easily spreadable. Shan used the virus to test human ACE2 receptors, bats, and monkeys.
During the 26-minute interview, he also mentioned that a number of his colleagues went missing during the 2019 Military World Games held in Wuhan.
Subsequently, one of his colleagues revealed that they had been dispatched to hotels where athletes from various countries were staying in order to "inspect health and hygiene conditions."
Since the inspection of hygiene does not typically require virologists, Shan suspected that they were sent there with the intention of spreading the virus.