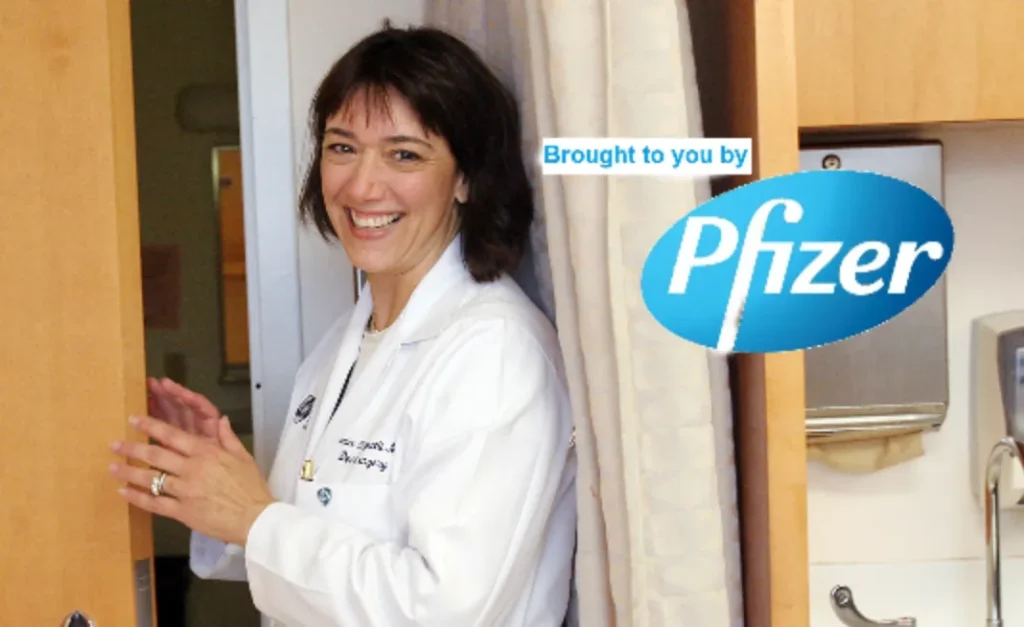 Biden's new NIH director nominee who was selected by Fauci received $290 million in grant funding from Pfizer. The White House has nominated a Pfizer-tied doctor to become the next director of the National Institutes of Health (NIH).
In a statement released by the White House, President Biden declared Dr. Monica Bertagnolli "a world-class physician-scientist whose vision and leadership will ensure NIH continues to be an engine of innovation to improve the health of the American people."
The NIH is currently led by Lawrence Tabak, a Bill Gates stooge who replaced longtime NIH chief Francis Collins.
Collins resigned after emails surfaced that he and Anthony Fauci, among others, coordinated with other influential figures to silence doctors and scientists who opposed the covid hysteria narratives.
Dr Bertagnolli has received a stunning $290.8 million in research funding from Pfizer.
The Daily Signal, a project of the Heritage Foundation, reported that from 2015 through 2021, she "received more than 116 grants from Pfizer, totaling $290.8 million, making up 89% of her research grants."
Anthony Fauci, who remains on salary at the NIH and has a taxpayer-funded U.S. Marshals security detail, told The Washington Post that he personally advocated for her selection as the next NIH director.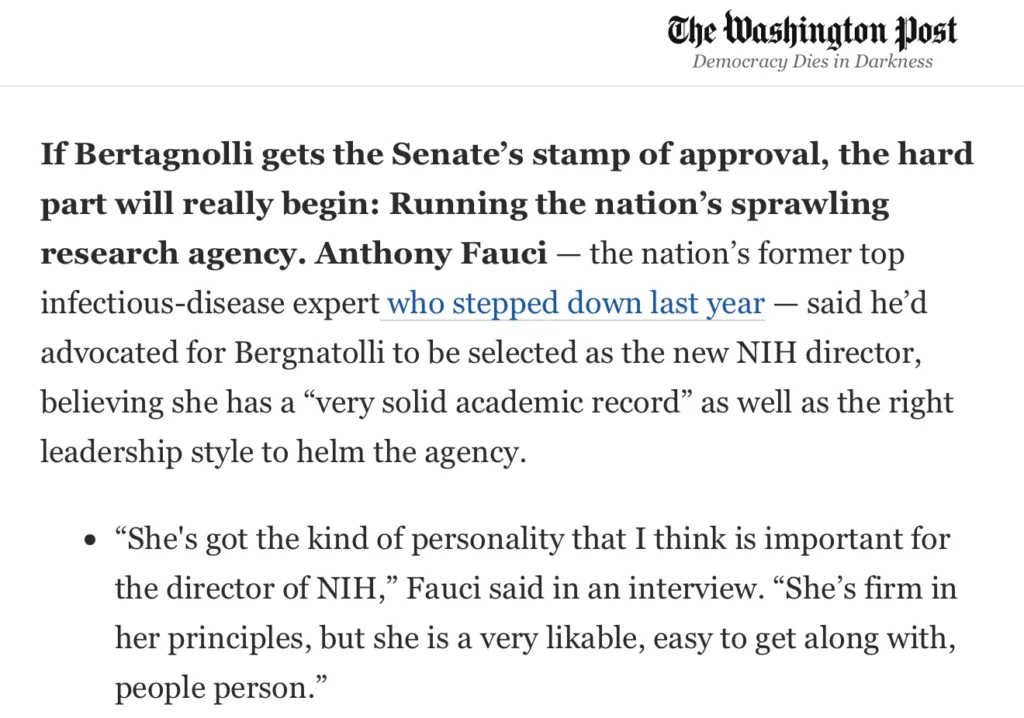 Bertagnolli has also received $17.4 million in grant funding from Janssen Research & Development LLC, a subsidiary of Johnson & Johnson.
The revolving door strikes again, now more in your face than ever before.
-End-
The Greatest Crime In Human History Ever Recorded Is Now Available in Paperback Form
The damning information that Pfizer, and as such, what the FDA knew, and wanted to keep hidden for 75 years, has been thoroughly documented and compiled into a paperback book.
These important summaries, which detail astonishing ranges of deaths, disabilities, and other systematic harms to subjects, contain vastly important headlines: twenty forms of menstrual damage to women — how Pfizer covered up a flood of adverse events — PEG in breast milk — within a month of rollout, Pfizer knew the mRNA vaccines did not work.
All funds and proceeds raised go to the research project. So, please, show your support and get your (or a loved one's) hands on this critical information in one place — by ordering your copy today.
Biden's new NIH director nominee who was selected by Fauci received $290 million in grant funding from Pfizer