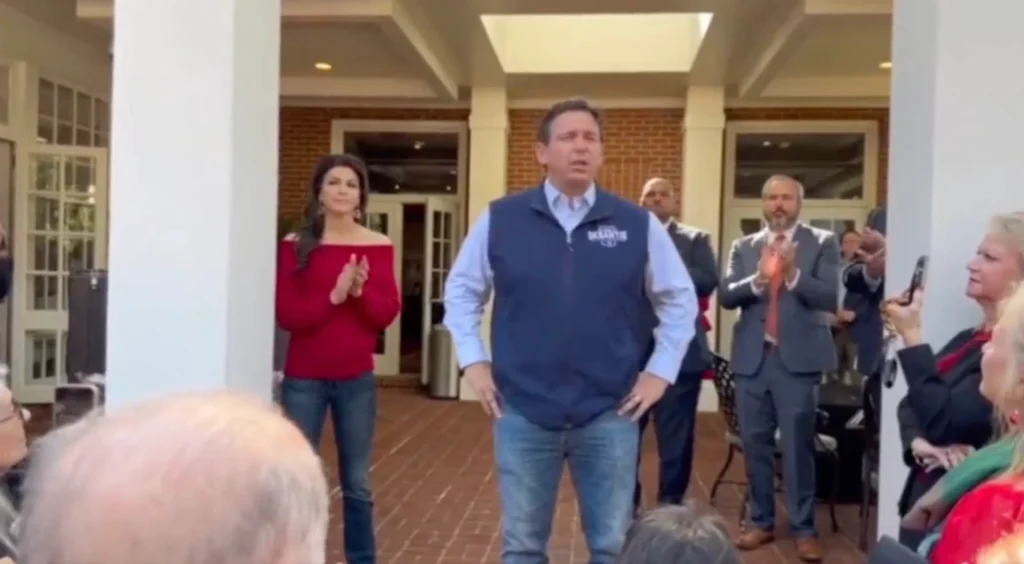 Gov. DeSantis Seeks to Hold COVID Vaccine Makers Accountable for Misleading the Public About the Vaccine's Safety. Governor Ron DeSantis (R-FL) just openly declared war on the pharmaceutical industry.
DeSantis recently announced that his office intends to hold vaccine manufacturers accountable for making misleading and false statements about the vaccines.
DeSantis made the remarks at a private Republican Party of Florida (RPOF) gathering held in the Florida Governor's Mansion, according to American Greatness.
"We are going to work to hold these manufacturers accountable for this mRNA. Because they said there was no side effects, and we know there have been. A lot," said DeSantis.
"And so we did a study in Florida. You saw an 86% increase in cardiac-related activity from people 18-39 from mRNA shots."
"And so, we're going to be doing some stuff to bring accountability there… You know, we wouldn't let them mandate on you in Florida. We said no, because Orange County wanted to fire firefighters. Gainesville wanted to fire people. Even the corporations like Disney wanted to fire.
"So we said "no" across the board. So everybody had the ability to opt-out of anything they were trying to impose on you. But there are other people around the country that got forced to take this, and then what? They're not allowed to sue? Or get any kind of recourse when this is not something they wanted to do?
"So this something we're going to lead on in Florida. And so we're going to have some announcements over the next 3-4 weeks on that. We've always gotten ahead of these things, and we're going to continue to do that going forward," he added.
Gov. DeSantis Seeks to Hold COVID Vaccine Makers Accountable for Misleading the Public About the Vaccine's Safety